Crafted by Design is a specialist supplier of Corian kitchen worktops.  With our showroom and fabrication plant in Berkshire we are ideally located to serve London and the south east of England.
About Corian
Corian works extremely well as a kitchen worktop and offers many benefits.  It is a man-made material composed of acrylic polymer and alumina trihydrate, a material derived from bauxite ore.  It provides a highly customisable, durable and easy to maintain surface. This sleek and contemporary product can be used to create stunning kitchen worktops. 
Corian is the solid surface material created by DuPont and it is the original material of this type, first created by DuPont scientists in 1967.  DuPont continually work to improve its residential surfaces portfolio.  As a result, Corian solid surface has consistently attained a very high customer satisfaction rating of 96%.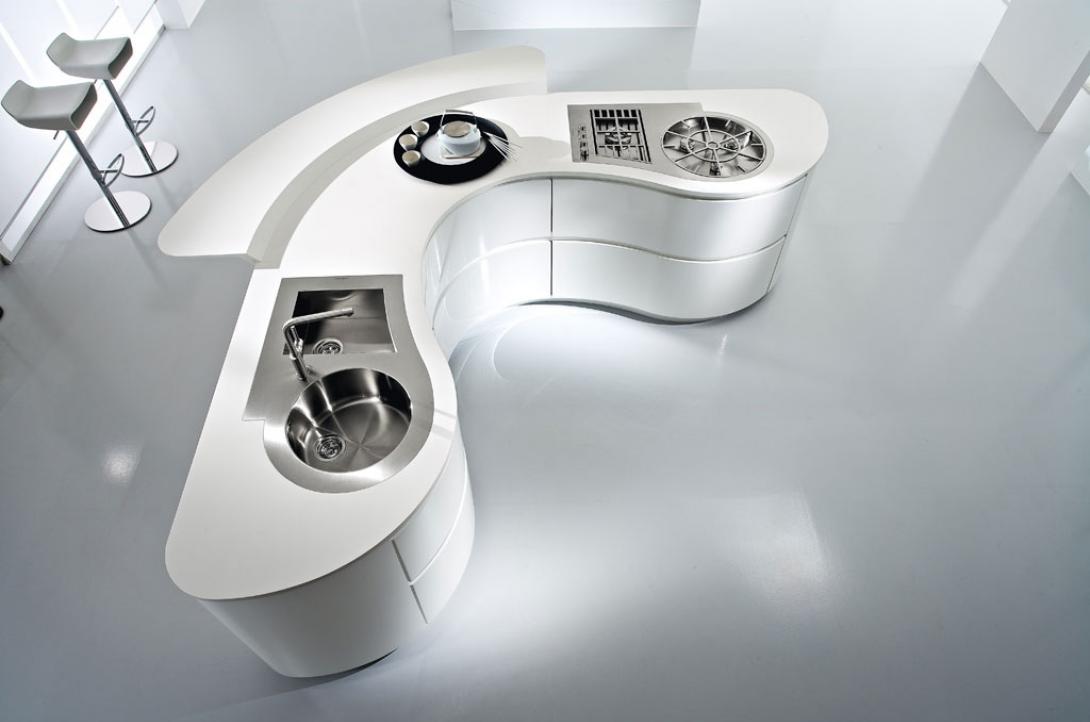 Imagine a surface that can morph into a variety of shapes that can flow and sweep into stylish surfaces and brings life to any kitchen project. Solid surfaces are 100% waterproof, hygienic, durable, seamless and unlike granite, marble or quartz, it can be repaired if damaged.
Corian is ideal for kitchen worktops thanks to its superior chemical resistance. With a warm surface and pleasant feel, it is resistant to concentrated acids, stains of all kinds and chemical products including solvents.
Hobs and sinks can be easily incorporated into Corian kitchen worktops wherever required, whilst incorporating gentle curves without losing any of its strength or durability. When it comes to finding a solution that needs to incorporate both style and practicality, solid surface materials are unrivalled.
For more information regarding Corian kitchen worktops please complete the form below or call 01183 800 550.